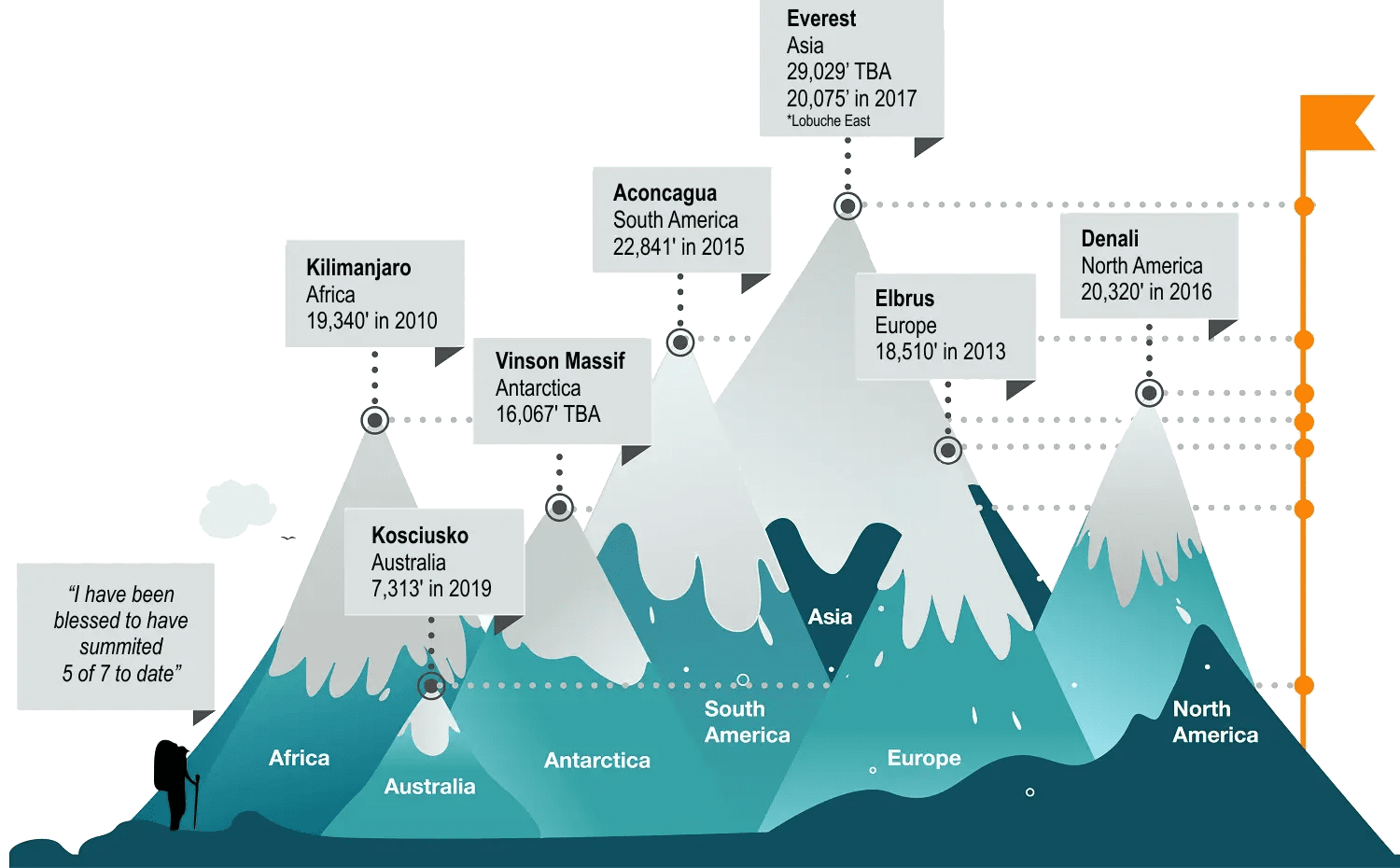 All About
Mountain Monkey Company
Our owner, Jerald Richardson, has always been driven by the thrill of adventure and the pursuit of new challenges. When living in Washington State, his passion for mountaineering led him to explore the North Cascades and eventually set his sights on climbing the Seven Summits, regarded as the ultimate mountaineering challenge. Jerald has been blessed to have summited five of the seven peaks, including a journey to Mount Everest.
Cherishing Each Accomplishment
Throughout his travels, Jerald has come to appreciate the importance of cherishing each accomplishment, no matter how big or small. This understanding is at the heart of Mountain Monkey Company, where we offer unique customization services to commemorate any life achievement, whether a mountain expedition or a professional accomplishment.
At Mountain Monkey Company, we believe that everyone should be able to celebrate their accomplishments and remember the journey that got them there. We take great pride in offering replicas and custom benchmarks to commemorate your life achievements and are always here to help answer any questions you may have.
Please visit our Contact Us page or send us an email at [email protected] for more information.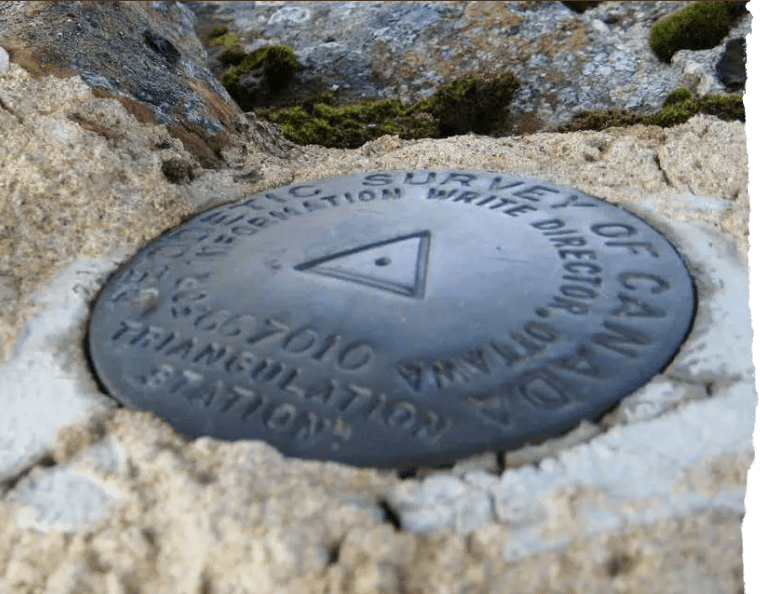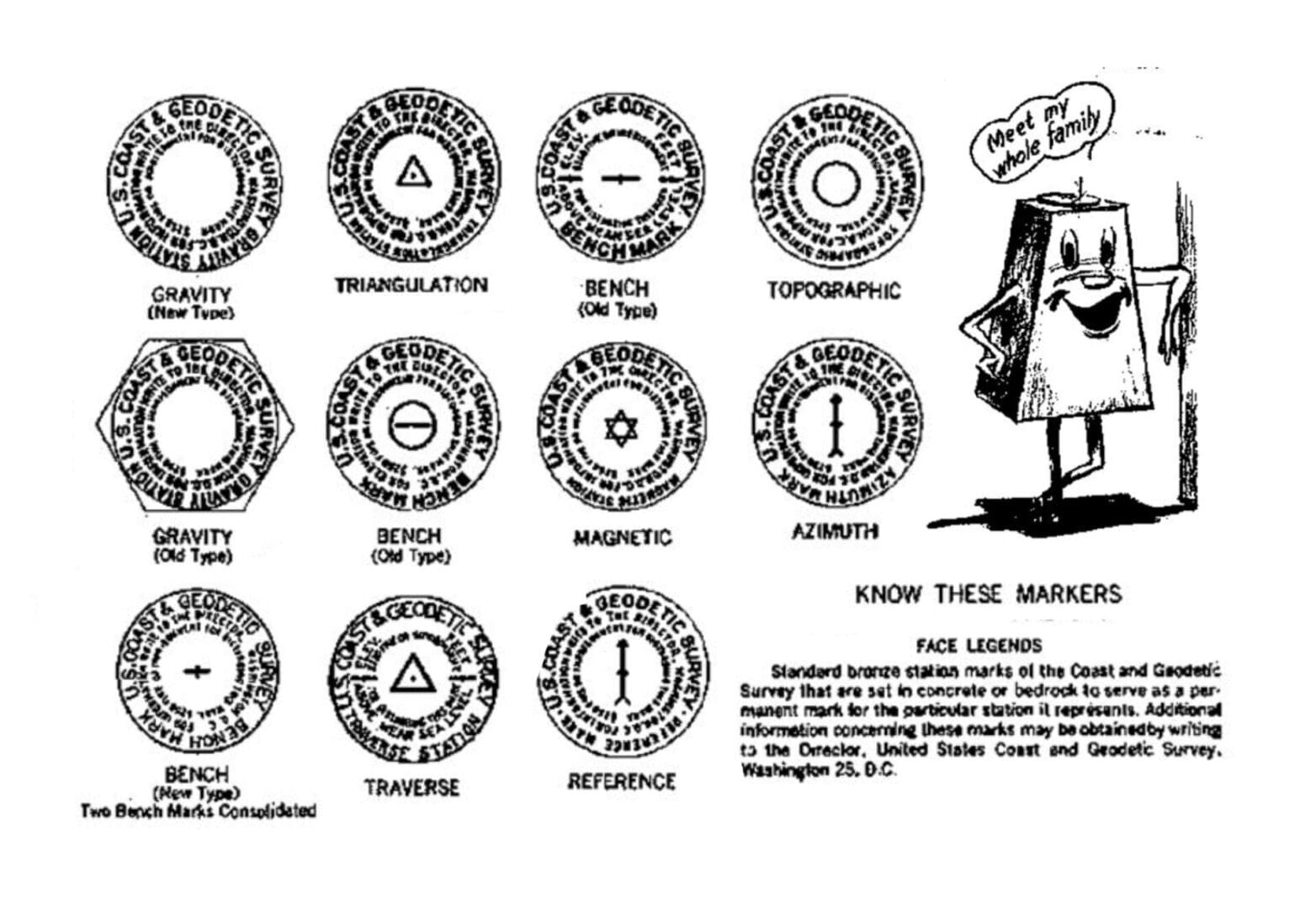 A Brief History of Survey Markers
Survey markers, also known as benchmark engraving, survey monuments, and geodetic marks, are objects placed to mark key survey points on the Earth's surface. They are used in geodetic and land surveying, with various materials being used over the years, such as brass disks, liquor bottles, and rock cairns. In 1900, survey markers were often placed as part of triangulation surveys to establish angles and distances between points, which laid the basis for map-making. The most common geodetic survey marks are cast metal disks with stamped legends. They were placed in rock ledges, concrete pillars, or affixed to the tops of pipes that have been sunk into the ground and are intended to be permanent.
After the formation of the National Oceanic and Atmospheric Administration (NOAA) in 1970, the use of "National Geodetic Survey" disks started in 1971. In the US, some survey markers have the latitude and longitude of the station mark, reference marks, and a narrative describing other reference features and their distance and direction from the marks.
The National Geodetic Survey Data Explorer
The National Geodetic Survey Data Explorer allows users to zoom into their location of interest and search for geodetic control.
On the right, you can see the image of our national database for Geodetic Survey, if you wish to view the database, please click here.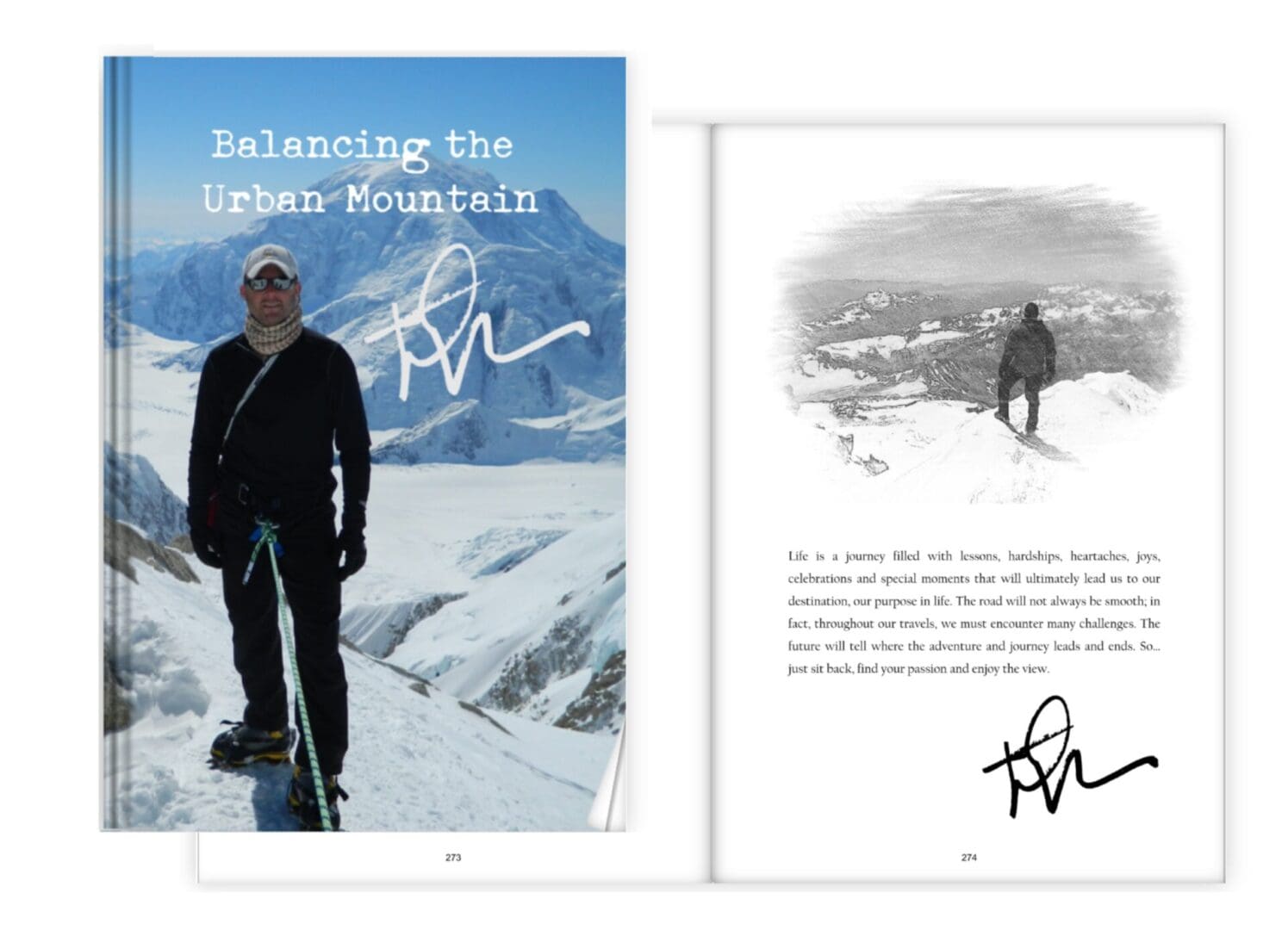 Excited to announce my self-published book "Balancing the Urban Mountain", a journey of my quest to stand on top of the highest peak in each of the seven continents. This book hopefully will inspire you to search and discover your life passion, no matter what it might be.
Learn more by visiting our Blurb page.