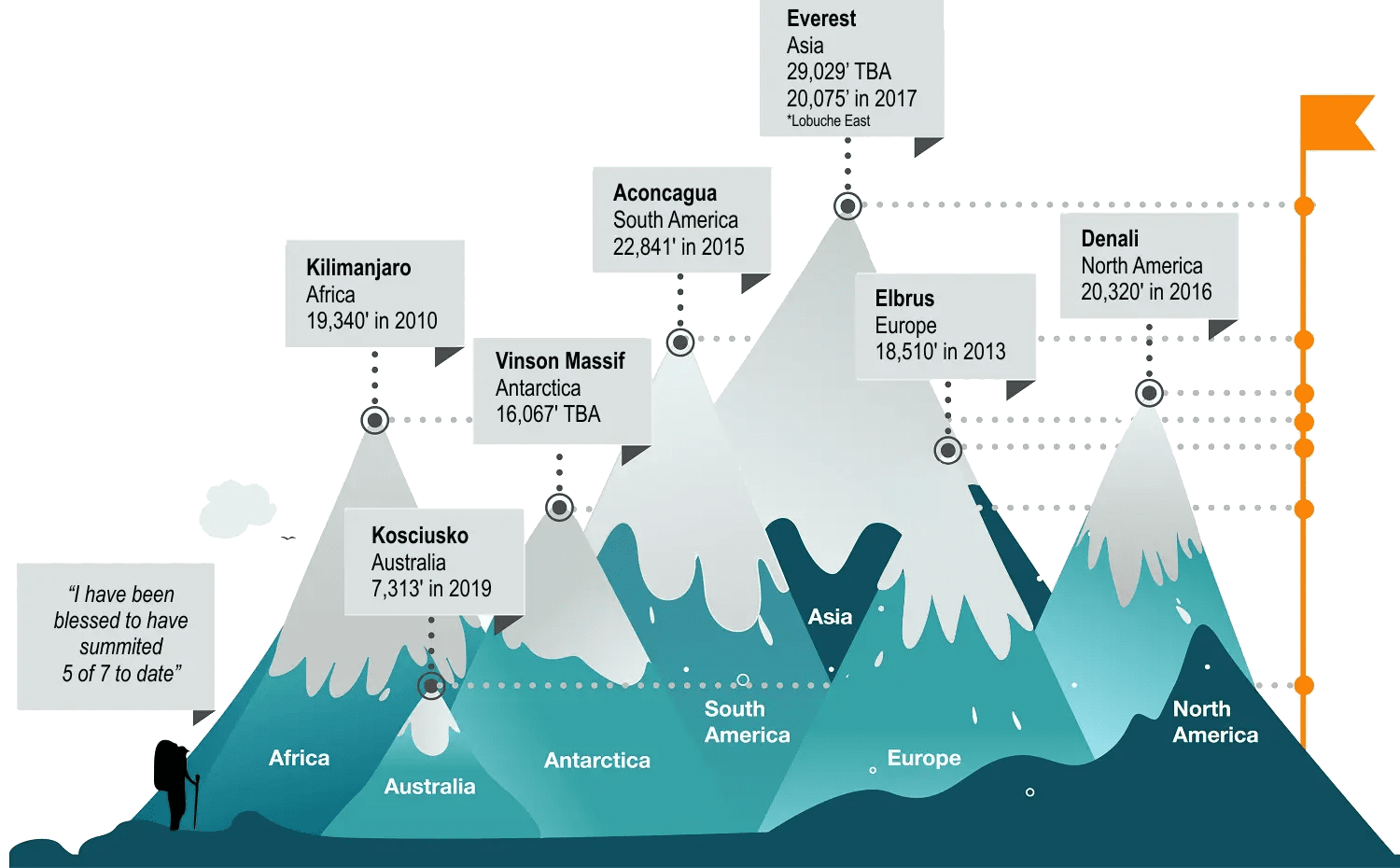 All About
Mountain Monkey Company
Always driven by the pursuit of new challenges, once living in Washington State found the passion for mountaineering to explore the North Cascades that drove the sights to climb the Seven Summits, regarded as the ultimate mountaineering challenge. Blessed to have summited five of the seven peaks, including a journey to Mount Everest, it ultimately created one of the best chapters of my life.
Cherishing Each Accomplishment
Throughout his travels, Jerald has come to appreciate the importance of cherishing each accomplishment, no matter how big or small. This understanding is at the heart of Mountain Monkey Company, where we offer unique customization services to commemorate any life achievement, whether a mountain expedition or a professional accomplishment.
At Mountain Monkey Company, we believe that everyone should be able to celebrate their accomplishments and remember the journey that got them there. We take great pride in offering replicas and custom benchmarks to commemorate your life achievements and are always here to help answer any questions you may have.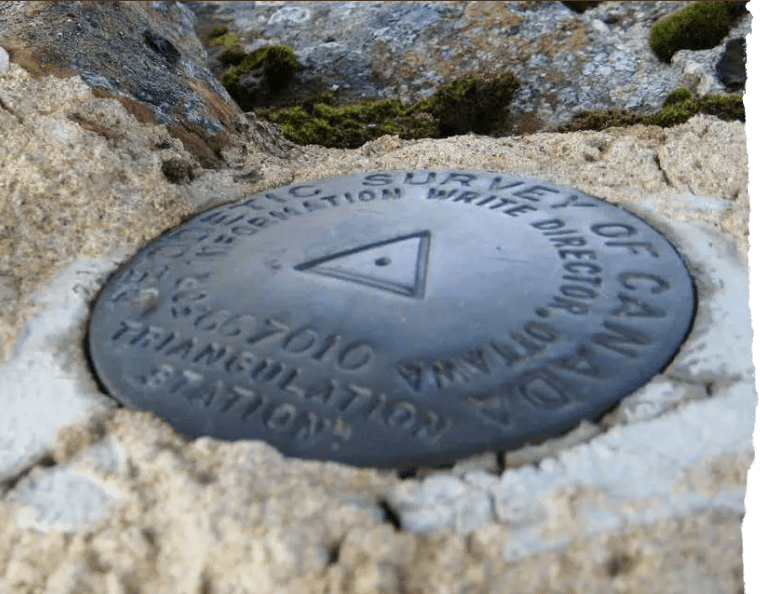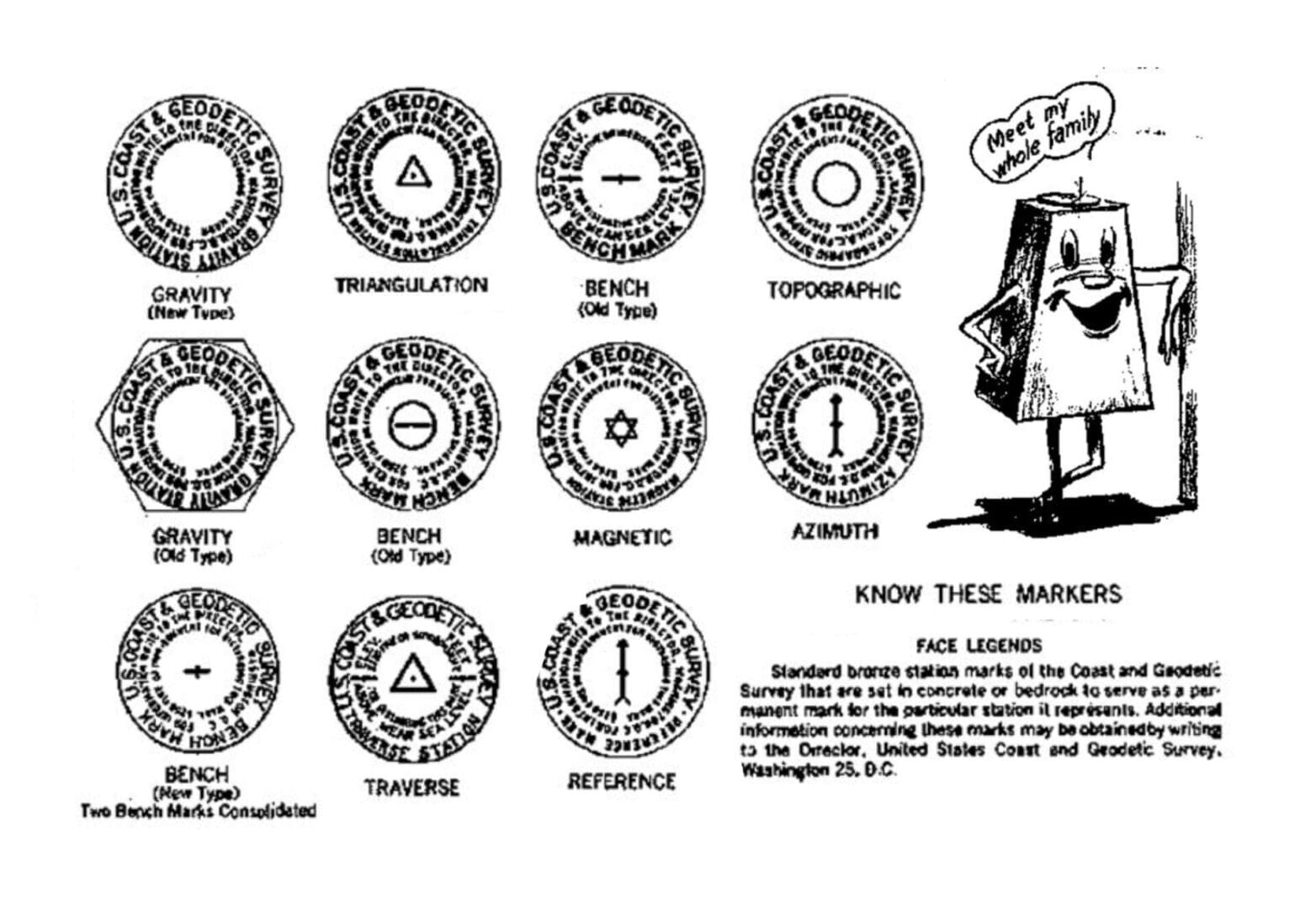 A Brief History of Survey Markers
Survey markers, also known as benchmark engraving, survey monuments, and geodetic marks, are objects placed to mark key survey points on the Earth's surface. They are used in geodetic and land surveying, with various materials being used over the years, such as brass disks, liquor bottles, and rock cairns.
In 1900, survey markers were often placed as part of triangulation surveys to establish angles and distances between points, which laid the basis for map-making. The most common geodetic survey marks are cast metal disks with stamped legends, placed in rock ledges. After the formation of NOAA, (National Oceanic and Atmospheric Administration) in 1970, the use of "National Geodetic Survey" disks started to have latitude and longitude of the station mark.
The National Geodetic Survey Data Explorer allows adventurers to search for benchmarks and survey markers in locations of interest. Click here to view the database.
Mountain Monkey SoCal
10k Hiking Club
What We're About
Focused on climbing the 32 mountains in southern California above 10,000 feet. Not to say we don't schedule other hikes, but these peaks are the focus for the advanced hiker. Many will be coordinated on same hikes and the list include the following;
San Gorgonio Mountain 11,499
Jepson Peak 11,205
Big Draw Peak 11,171
Bighorn Mountain 10,997
Dragons Head 10,866
Life is a journey filled with lessons, hardships, heartaches, joys, celebrations and special moments that will ultimately lead us to our destination, our purpose in life. The road will not always be smooth; in fact, throughout our travels, we must encounter many challenges. 
"Balancing the Urban Mountain" shares my journey to stand on top of the highest peak in each of the seven continents, which hopefully inspires others to search and discover thier life passion, no matter what it might be.